Welcome to my site – Nick Cody Music
I am a musician, writer and freelance journalist. I have written numerous articles on instrument builders and artists, including Jake Shimabukuro, Pete Howlett, Bill Collins and Takahiro Shimo. I am also the founder of The Original Ukulele Songs Platform that showcases and gives voice to original artists from all over the globe. I'm a great lover of music and play many instruments including acoustic & electric guitar, various ukuleles, mandolin, mandola, Dobro, ukulele resonator and walking bass dulcimer.
In 2014 I founded the "The Small Change Diaries" which now includes Adrian Knowles, Rich Ferdi and Jessica Bowie. The band's sound centres around two ukuleles, vocals, percussion and double bass. To date we have released a debut album "Adam Blames Eve" and received radio play on BBC Radio. All our songs are originals with a string emphasis on lyrics and melody. The second full band album "Lullabies for Cynics" was released November 2017
Check out my video channel HERE
Nick Cody and The Caravan of Dreams
My solo project "Tales of Dark and Light" is being recorded with a new music ensemble known as "The Caravan of Dreams" The band includes Agi on vocals and harmony vocals, Dave Bowie and Adrian Knowles on Double Bass, Laurent Zeller on violin, Rich Ferdi on percussion, Phil Doleman on banjo and lap steel, John Burr on harmonica and other guest musicians. The album will be released in 2019 after some gigs in 2018.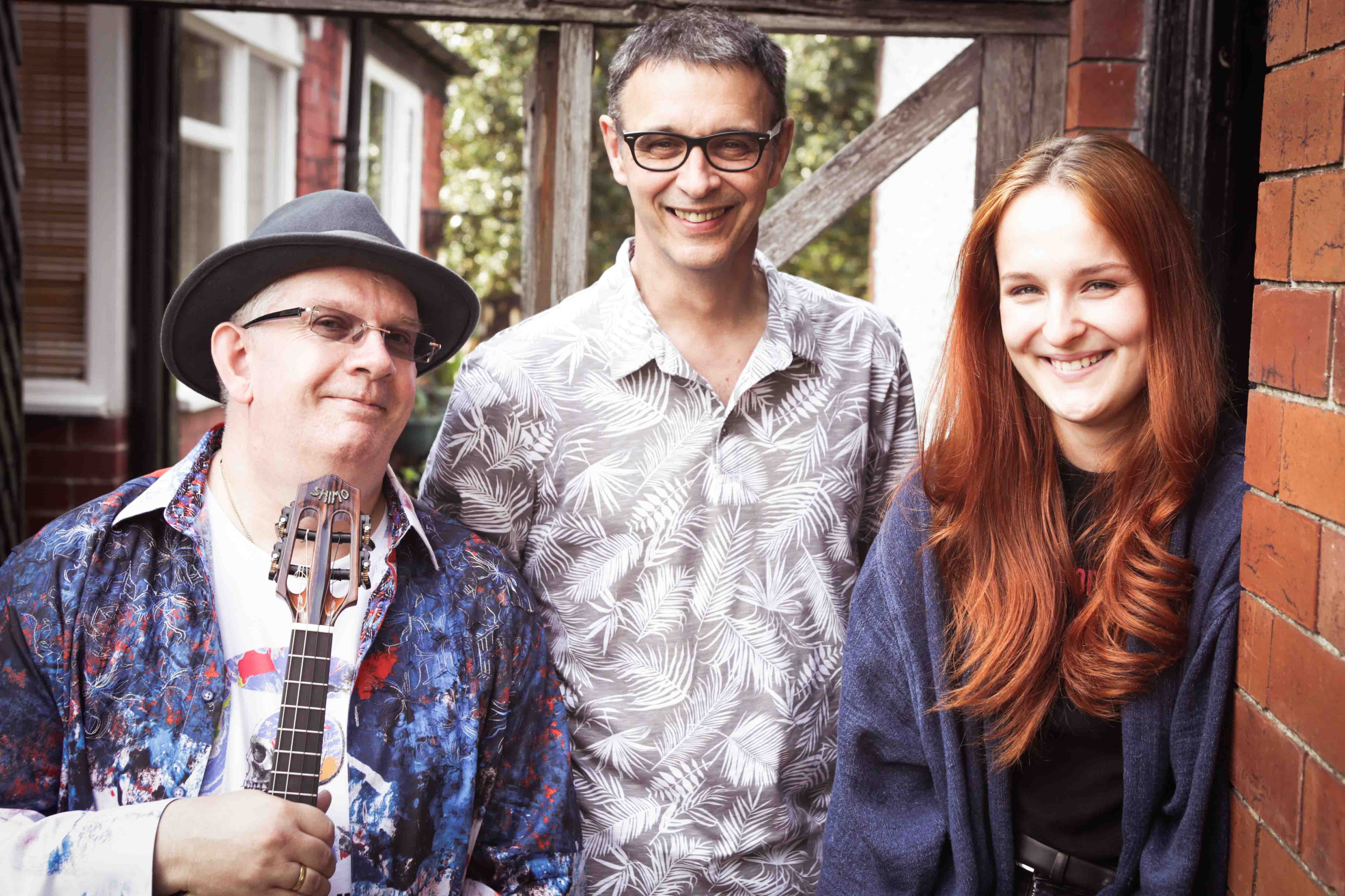 The music on this album is a lot darker than my previous work, with social observations as well as songs based on real life individuals. Although all the songs were written on ukuleles, the music involves many more musicians and instruments than I have recorded with to date.
Agi shares vocal duties and does a great job with harmony vocals adding a new dynamic to the final sound. Some of the tracks are very stripped down with just one or two instruments with an emphasis on great vocals. Other tracks have far more instrumentation than I have explored to date, creating a very different sound.
I'm really pleased with this material and I have already showcased "Grey Skies" and "Dunning Kruger Blues" in New York with some local musicians before recording them in the UK with my longstanding producer Carl Rosamond. I'm spending far more time on this material than in days gone by and am grateful to be working with so many first class musicians.
Photos by Karen Turner