Welcome to my site – Nick Cody Music
I am a musician, writer and freelance journalist. I have written numerous articles on instrument builders and artists, including Jake Shimabukuro, Pete Howlett, Bill Collins and Takahiro Shimo. I am also the founder of The Original Ukulele Songs Platform that showcases and gives voice to original artists from all over the globe. I'm a great lover of music and play many instruments including acoustic & electric guitar, various ukuleles, mandolin, mandola, Dobro, ukulele resonator and walking bass dulcimer.
In 2014 I founded the "The Small Change Diaries" which now includes Adrian Knowles, Rich Ferdi and Jessica Bowie. The band's sound centres around two ukuleles, vocals, percussion and double bass. To date we have released a debut album "Adam Blames Eve" and received radio play on BBC Radio. All our songs are originals with a string emphasis on lyrics and melody. The second full band album "Lullabies for Cynics" was released November 2017 and I'm working on a non ukulele based EP for release later this year in 2018. My band have played many UK and overseas festivals and I am doing shows as a solo artist in the UK, Asia and the USA.
I am an avid instrument collector and have an ever expanding ukulele collection from around the world which includes Shimo, Collings, Pete Howlett and Kanilea instruments. I have been known to scour the planet for custom build ukuleles and am a regular visitor to cities in Japan and the USA.
Prior to becoming interested in ukuleles I studied guitar and over the years have had extensive private lessons with Martin Simpson, world renowned acoustic artist. I have always been interested in songwriting and artists that provoke new ways of thinking. Some of my influences include Tom Waits, Nick Cave, Bob Dylan and Steve Earle.
The blog posts are my own opinions and should be viewed as such. To paraphrase Groucho Marx
"These are my opinions, if you don't like them I have others"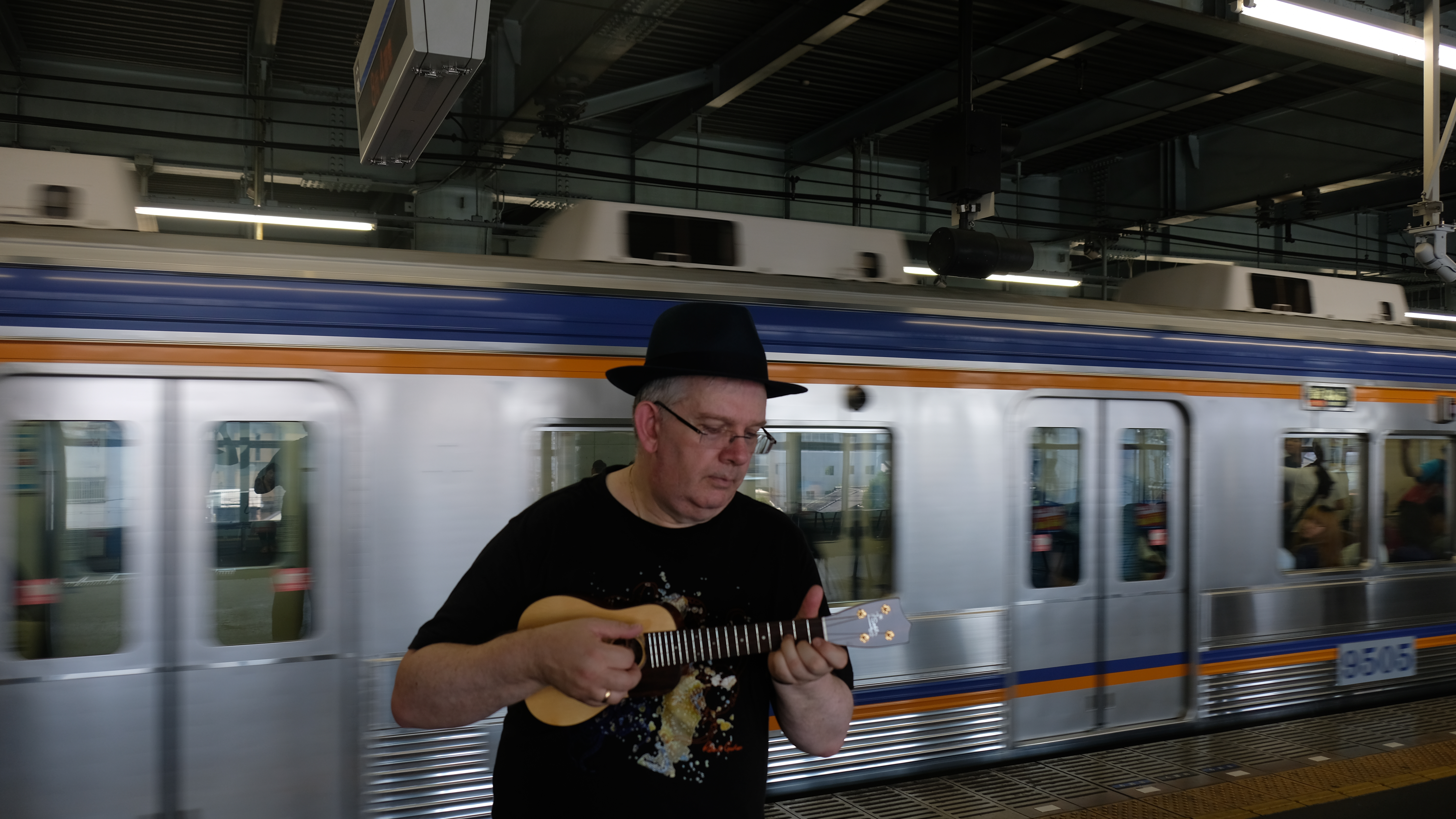 New Album "Lullabies for Cynics" now available
HERE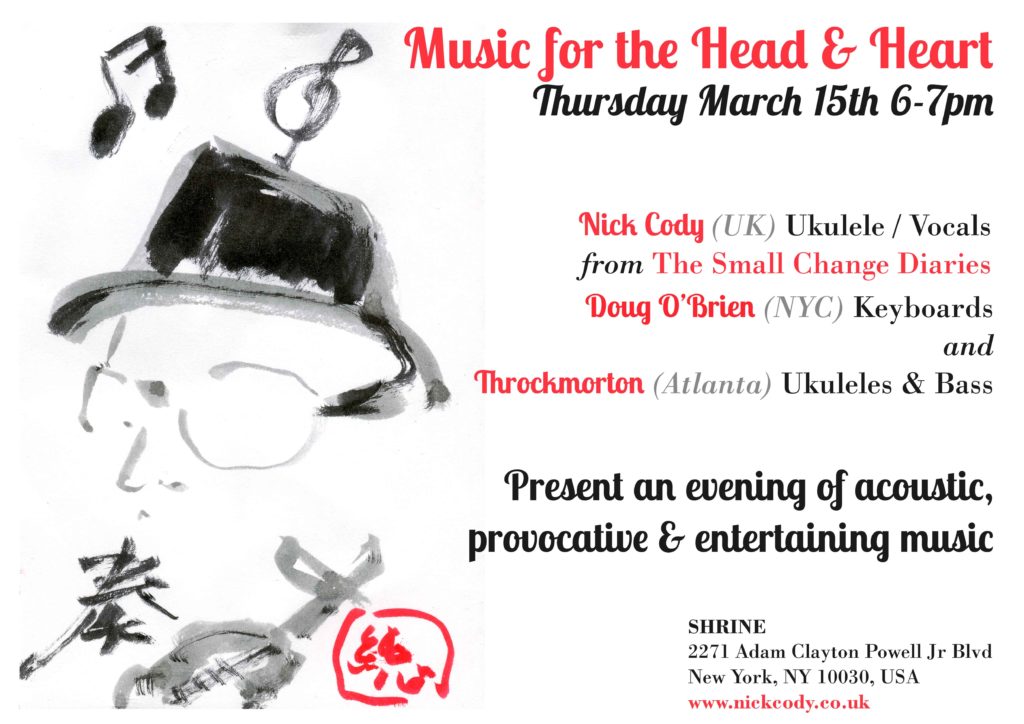 This March I am playing a number of gigs in New York as well as working on my new solo album "Tales of Dark and Light" under the ensemble name "Nick Cody and the Caravan of Dreams"